Cooking in Your True to Food Kitchen
From cooking to design, today more and more people are rediscovering the comforts of their own kitchens. To meet that demand, we enlisted best-selling cookbook author and True to FoodTM Films host Mark Bittman, and Signature Kitchen Suite Executive Chef Nick Ritchie, to host some of our favorite interior designers on a unique cooking series perfect for these times.
Linda Engler
Interior designer and empty nester, Linda Engler, and her husband Dave are enjoying getting back to grown-up dinners in the kitchen she designed herself. To that end, Mark Bittman and Chef Nick walk them through a Herb Seasoned Fish with a Tomato and Watermelon Salad, recipes of Mark's that perfectly fit their sophisticated tastes, and put their new 36-inch range with griddle and Steam-Assist oven to good use.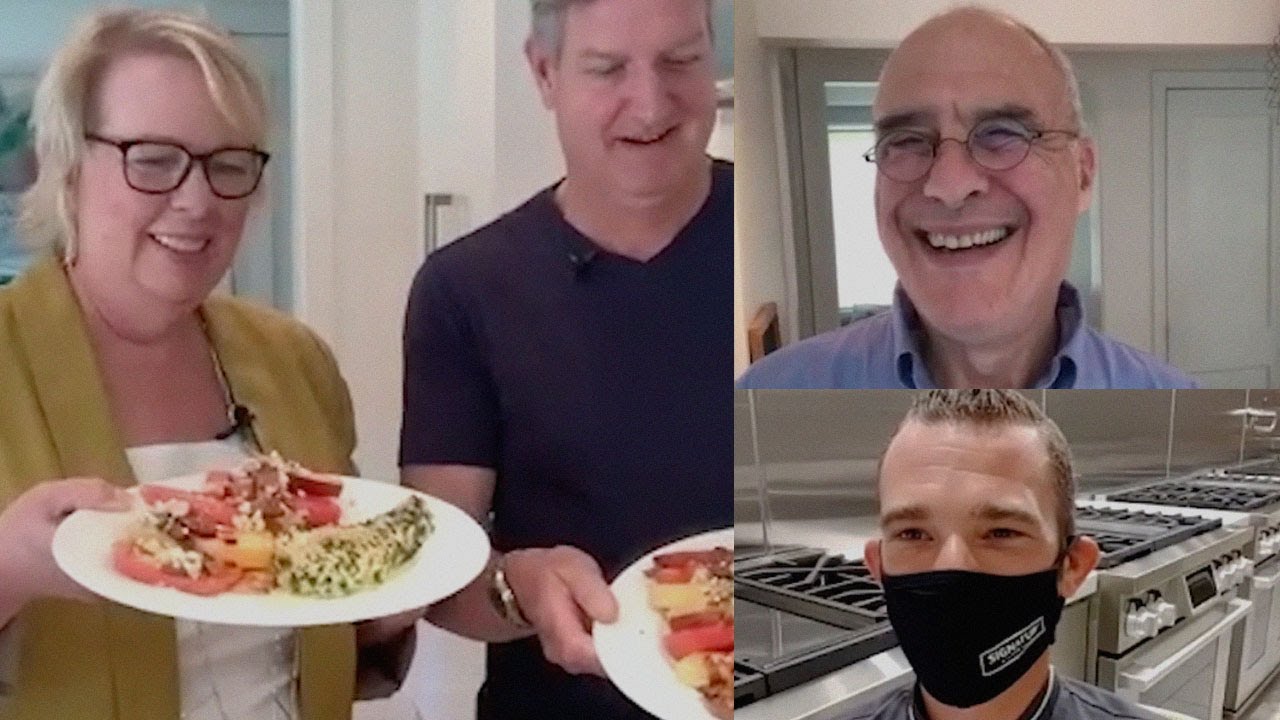 Episode 1
Watch as Mark Bittman and Chef Nick Ritchie walk Linda through an Herb Seasoned Fish and Tomato Watermelon Salad recipe. 
Anna-Marie Claassen
As the mother of a newly-converted vegetarian, Anna-Marie finds herself in unchartered cooking territory. Mark Bittman and Chef Nick "join" Anna-Marie in her self-designed kitchen to prepare a delicious Mixed Mushroom Pho on her new 48-inch range with induction.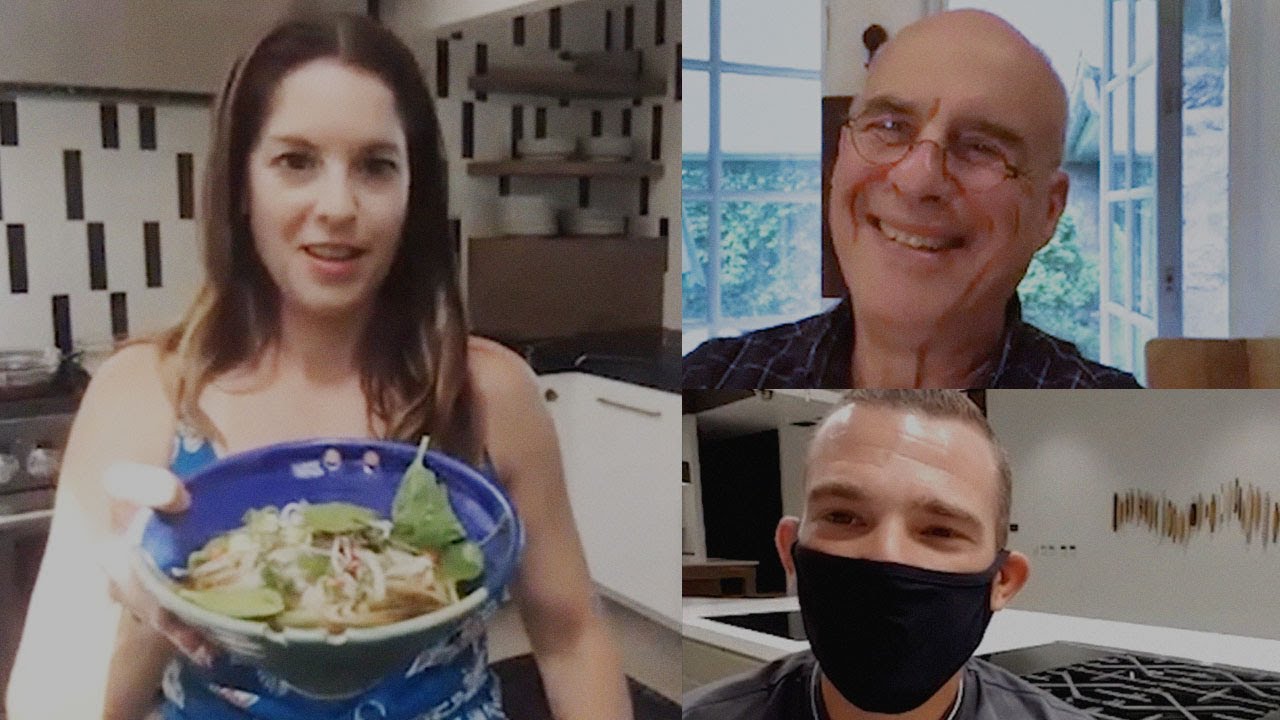 Episode 2
Watch as Mark Bittman and Chef Nick Ritchie walk Anna-Marie through a Mixed Mushroom Pho recipe.